As promised, we have added a secure online purchasing system. I hope you enjoy the new site format. Happy sailing!
Please feel free to browse the Products page to get an idea of the current work available for purchase. If you're interested in ordering a drawing or custom picture, mail purchases can be arranged by phone, email or fax depending on needs. Custom orders are outlined under the "Payment and Pricing" to the left. For an added convenience we have added a feedback form that can be used for setting up an order. Lastly, please take a moment to add your comments to the guest book and share your thoughts on the site and my work. I appreciate this! If the links below fail, Please notify me by email or phone. johnr_myers@yahoo.com Thanks for your interest! John Myers - JM
Currently available
---
PYROGRAPHIC PAINTINGS IN OIL - On Birch and Poplar.
By clicking on one of the two images below you will be taken to the page displaying the latest in available paintings on wood. The technique used for these is explained in detail on the "Drawing " page.
WATERCOLOR
NEW - Originals on 140lb cold pressed Infinity Arches. Professional Giclee prints by Heritage Fine Art - Richmond VA
CURRENT ITEMS AVAILABLE FOR PURCHASE
(The images below are linked to the respective galleries of available work)
---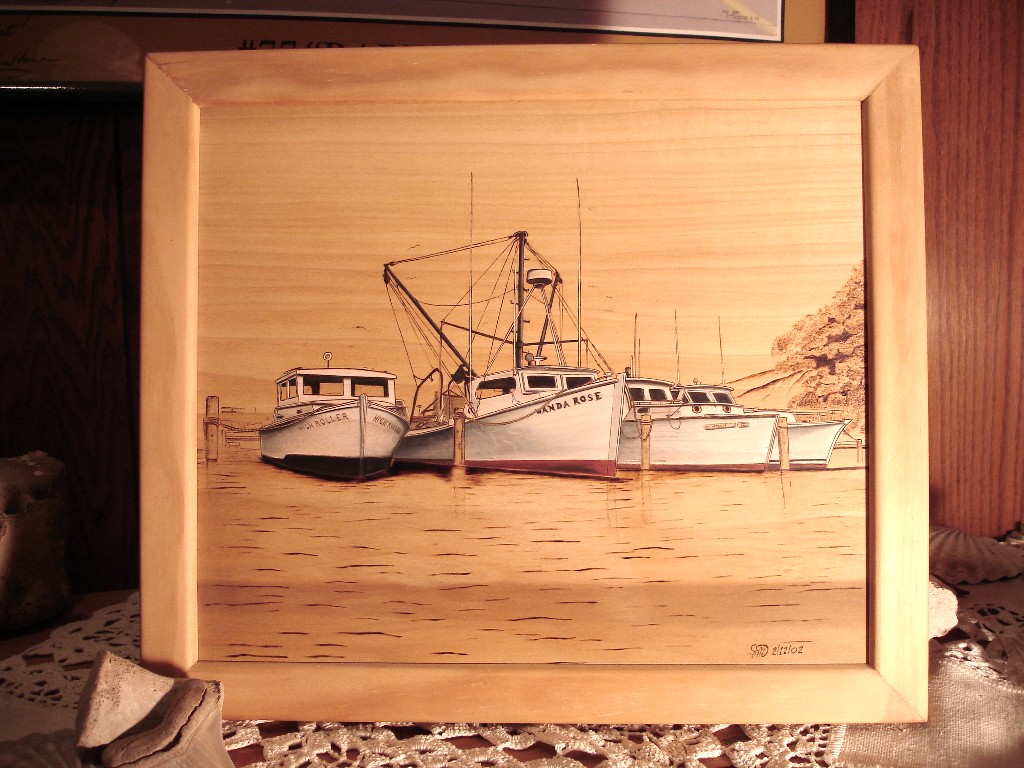 Maritime Art On Wood - Paintings of nautical scenes done in oil on wood. Oil and pen burned renditions of sea going vessels and nautical scenery.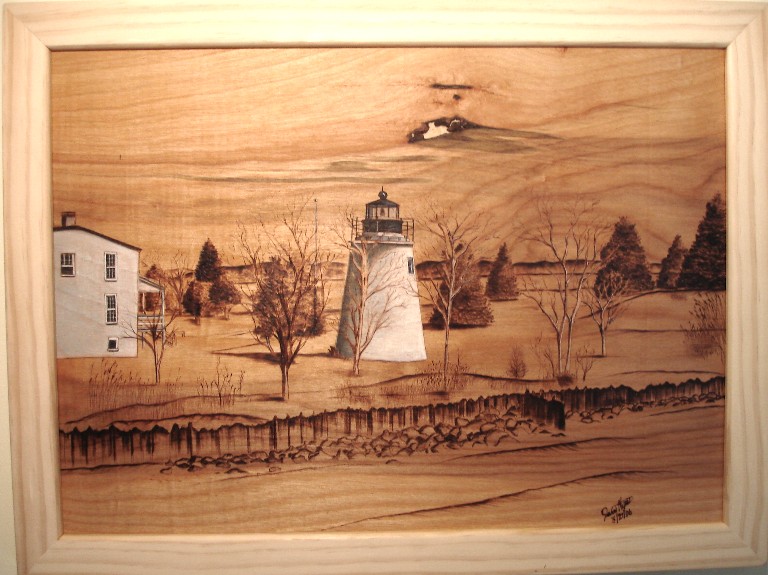 Lighthouse Art on Wood - Lighthouses of the United States featured on Birch and Poplar.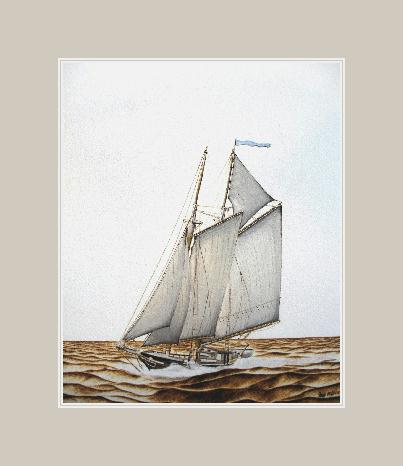 Water Color Prints NEW A new line of work featuring burning on 140 Lb Arches Infinity. Signed Limited Edition Giclee prints.
Light House Art - Llight houses from the Atlantic and Pacific oceans.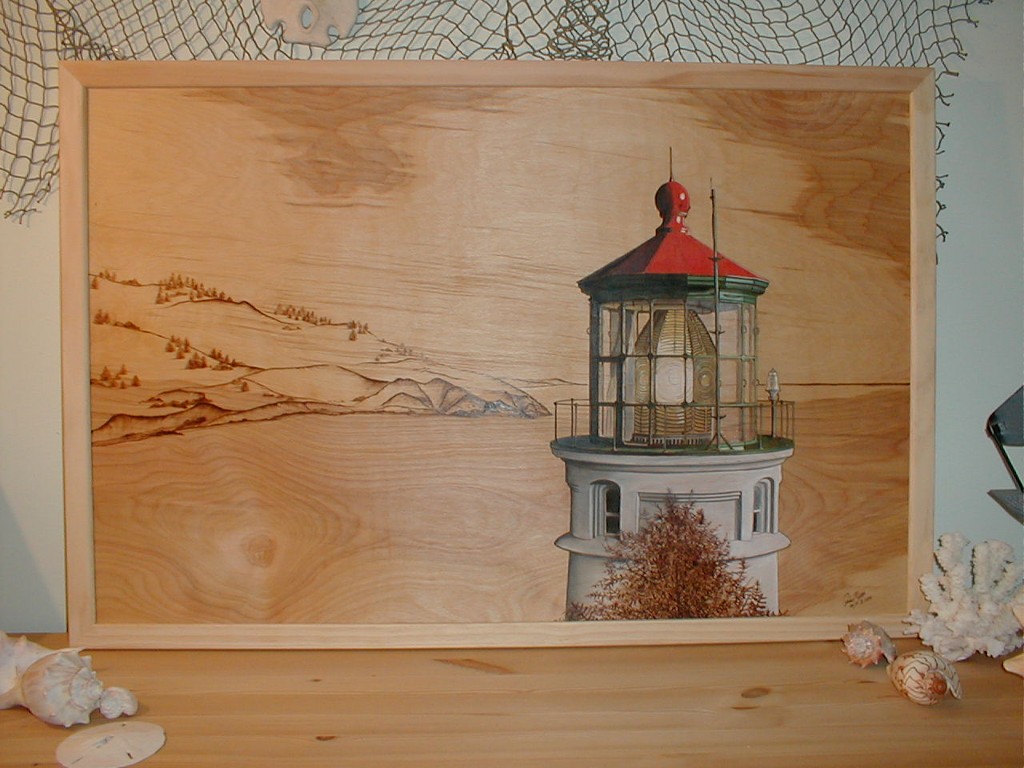 Personalized Examples - Features several examples and explanations of custom drawings done for people and businesses.
---
Pyrography
For thousands of years pyrographic art, or wood burning, has found its way through cultures around the world. The diversity and beauty of this art can only be described by viewing the works of the many artists who have focused their talents towards it. Its a true art which takes on many forms in detail, tone and overall appearance.
In a very unique combination, the images you see here combine this ancient form of art with techniques in oil painting, watercolor and wood working. These techniques combine a very unforgiving combination of sketching, oil painting, watercolor and wood burning. The results are stunning examples of intricately detailed works of art that become more interesting the closer one gets.
As a person who has always had great respect for the ocean and the things that surround it, I've come to enjoy my work as an extension of my interests. The diversity of the ocean and the things that surround it offer an un-ending abundance of beauty and subject matter. The mixture of natural tones and details in pyrography lend themselves perfectly to a nautical setting. ......JM
Heceta Head, Oregon appx. 14"X18"
Available in Products page
---
---

Contact Information
Telephone

301-342-4992
CompanyPhone...or 301-481-1495 (Anytime -Anywhere)

FAX

Call before

Postal address

Mechanicsville, MD

Electronic mail

General Information: Johnr_myers@yahoo.com