Maritime Fine Art in Oil on Wood
Original Paintings on Birch and Poplar
Items Shown On This Page Are Currently In Stock. Click on the Purchase tab to add items. You will be directed to a secure checkout form. All Items will be properly packaged and shipped via Fed Ex.
As with a majority of the examples here, the frames are hand made to match the natural tones of the pictures. The pictures and the frames are done in a way that portrays the mood and natural tones of nautical scenery. Here are some examples of pricing and sizes. Please call or email me to discuss pricing.
(Please note that resolution greatly affects overall details in many pictures.)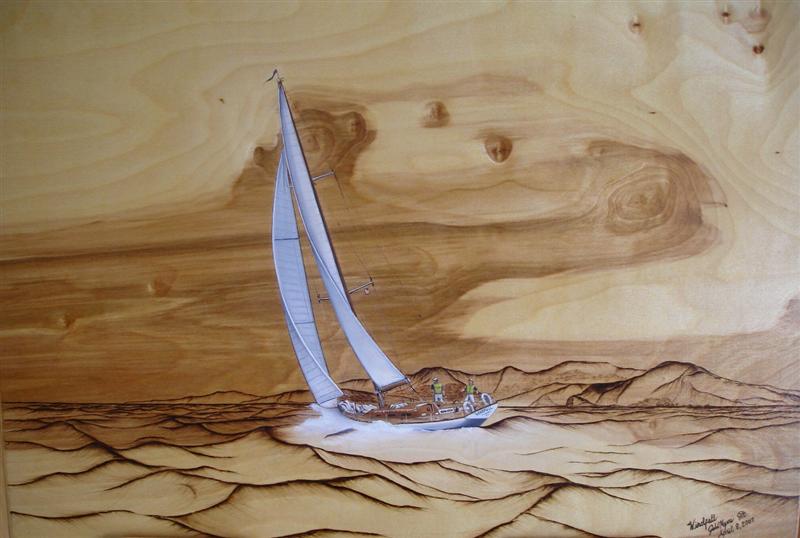 "Windfall"
18X25"
1st Original Rendition - Original Oil Painting/Pyrographically detailed image of sail boat - $1500.00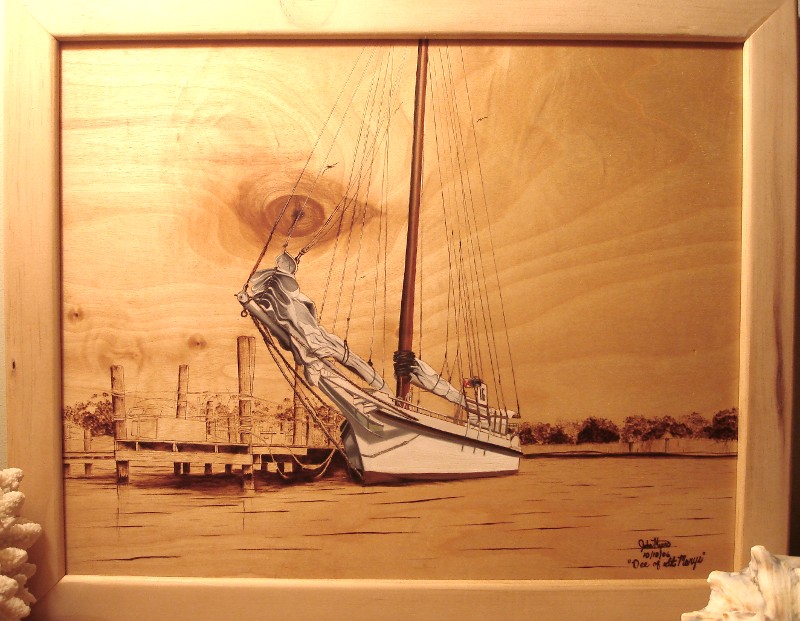 "The Dee" of St Mary's - Chesapeake Bay Skipjack as photographed by the artist. Original oil painting - Pyrography on wood - 17.25 X 13" Framed
$585.00
"Sails of Faith"
2nd Original rendition of Cut and Run. Original oil painting - pyrography on wood - 17.25 X 13" Framed
$585 (SOLD)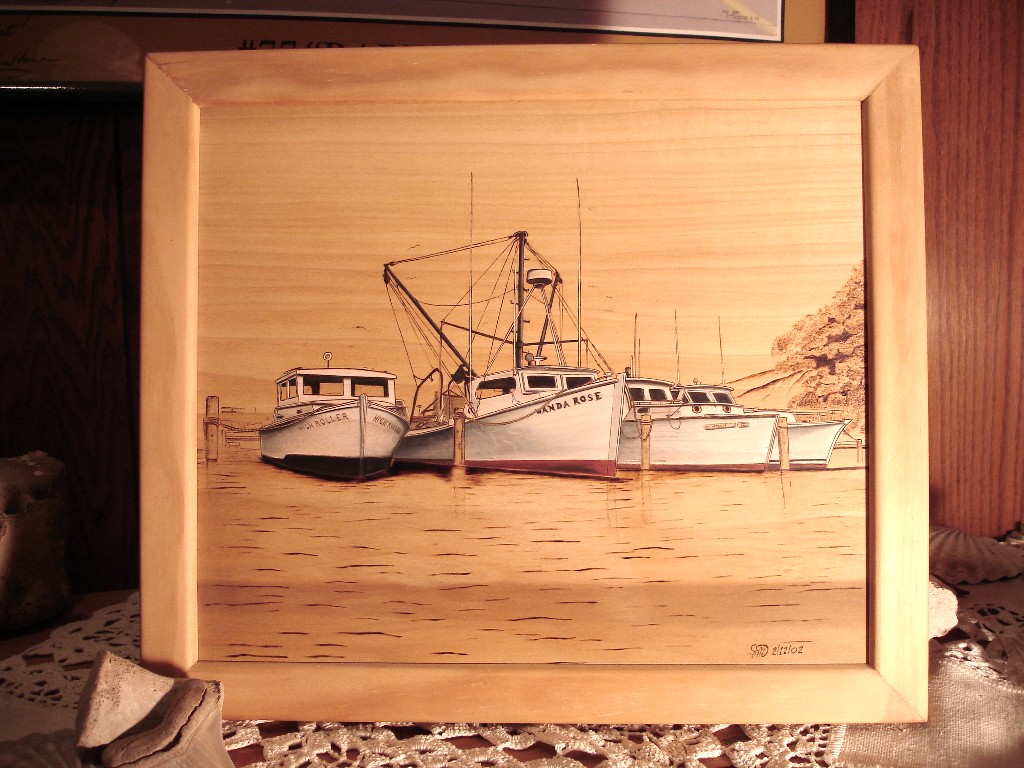 "Wanda Rose"
"Wanda Rose" - appx. 15X13" -$550 - Poplar 3/4"
SOLD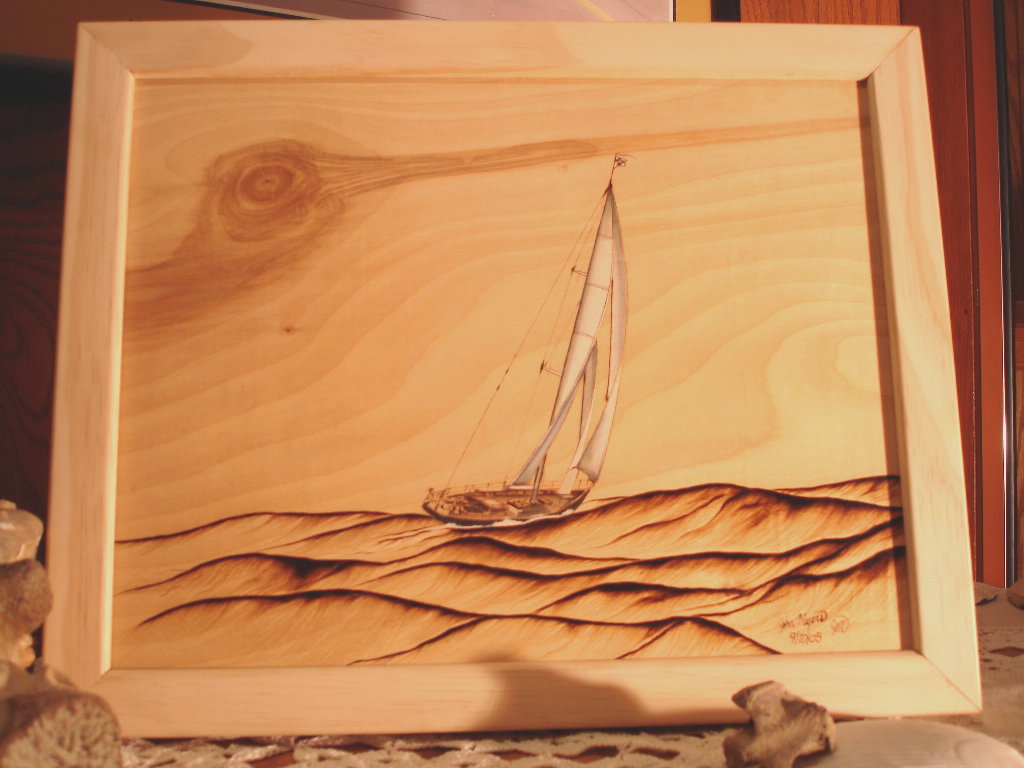 "High Seas" - 12.5X15.5" - $235.00 - Birch - 1/2"
"Broom Island" Maryland
12X15" - Birch -$220
Wood and Oil painting of oyster house on the Patuxent River in Southern Maryland. It was later destroyed by Hurricane Isabel. - Notice matching grain to the "High Seas" painting above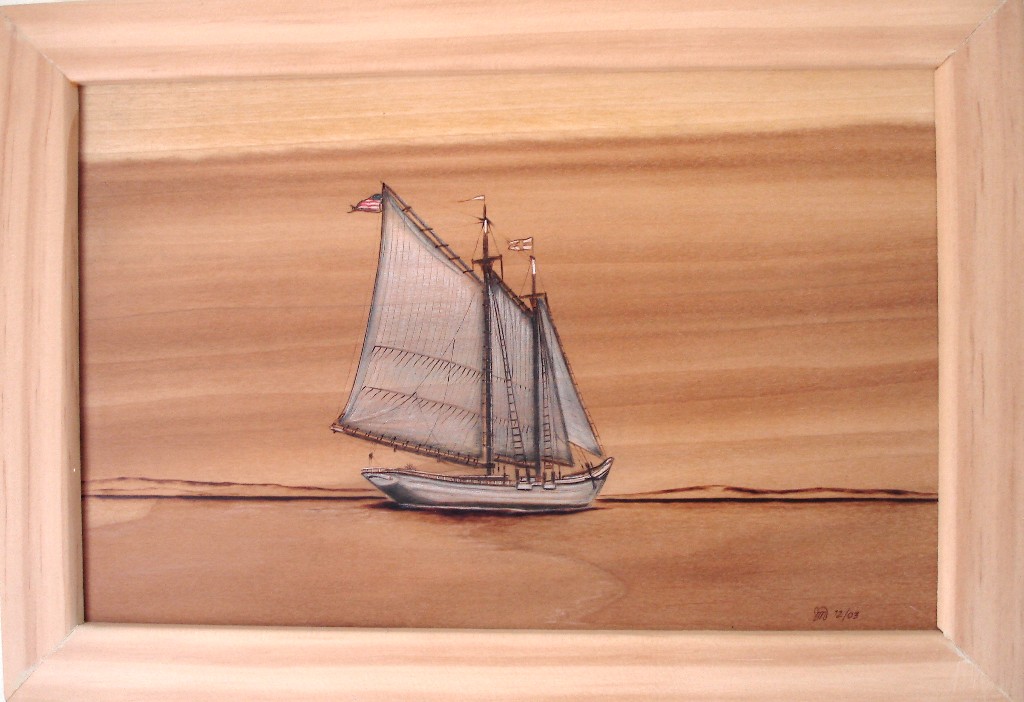 "Mystic"
9X12" - Poplar
$50 (Sold)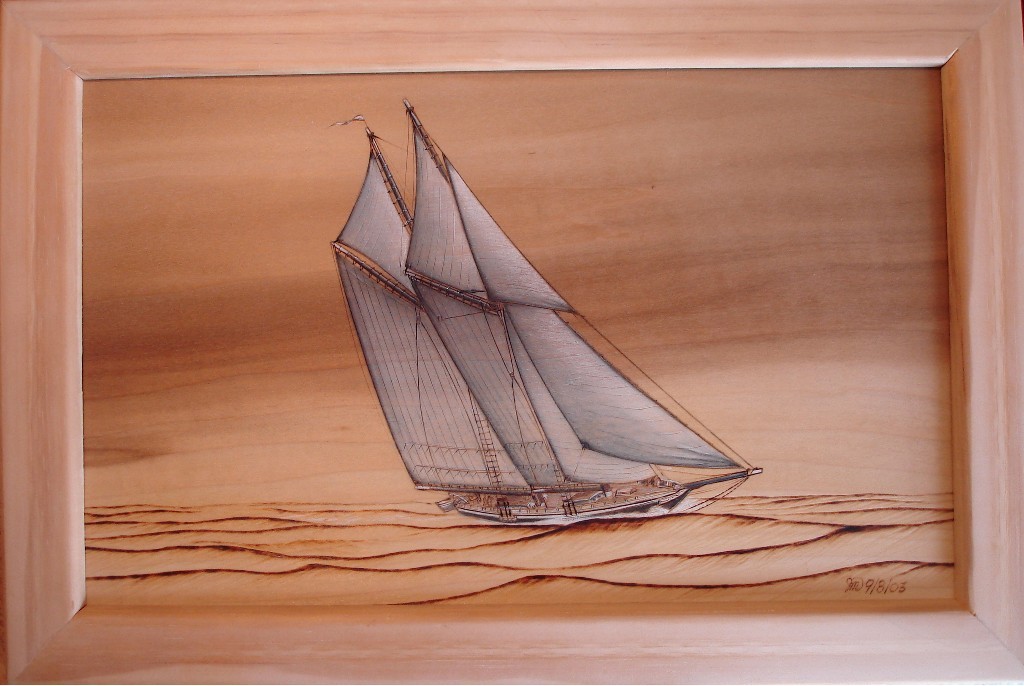 "Schooner"
SOLD
9X13" - Poplar - $180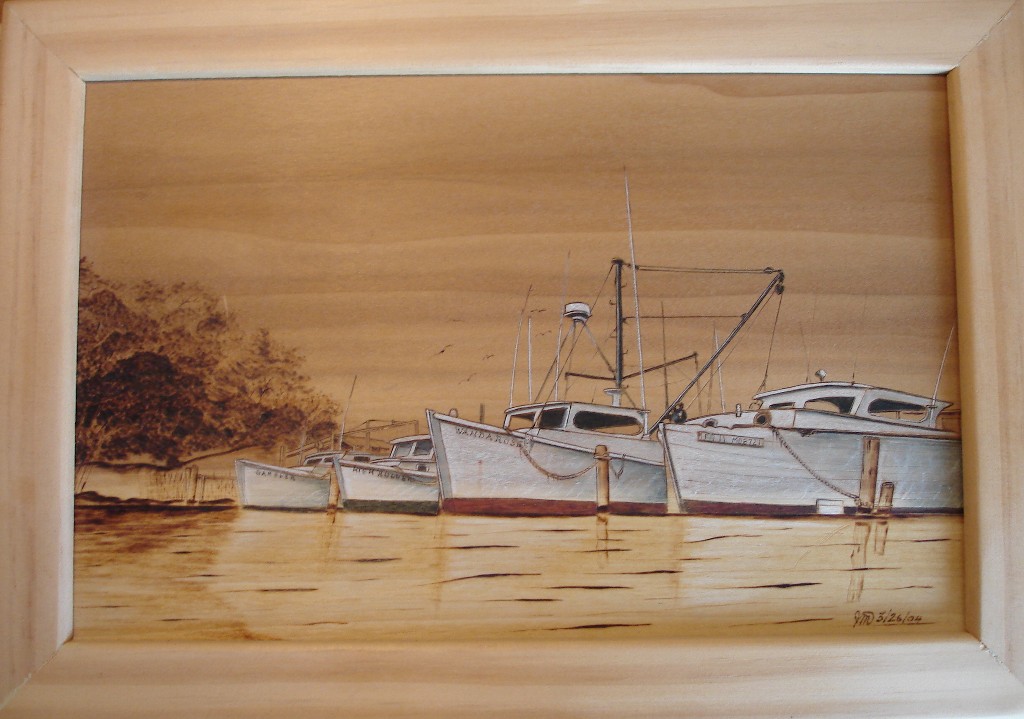 Work Boats - Cats Creek MD
SOLD
9X12" -Poplar - $180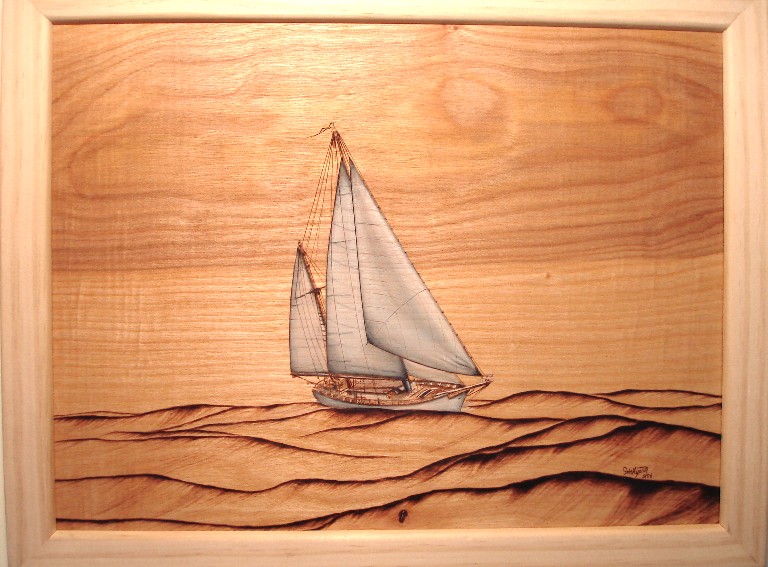 Rolling Wind - Schooner
17.5X13" -Poplar - $325
Something nice to know..
A very unique form of art featuring fine detailing in a well blended combination of wood and color.
Pricing: See the pricing and services page