Commisions
This page features some recent examples of work done for customers. I'll add more as time goes by.
Many hours are spent on developing customized pictures for individuals. In most cases time is spent searching for information, photographs and details so that a more accurate drawing can be done.
If you are interested in this type of drawing it's important to note the style and whether it will match the subject being drawn. Certain subjects may not offer themselves well to this style and may have a drastically different appearance in this style vs the same subject in another type of medium. I will work with people and let them know if this is the case...and why.
Currently, prices for this type of work vary greatly. Average price varies with some of the more detailed work on these pages ranging between $100.00 to $1000.00. These were sold but should give you an idea of pricing.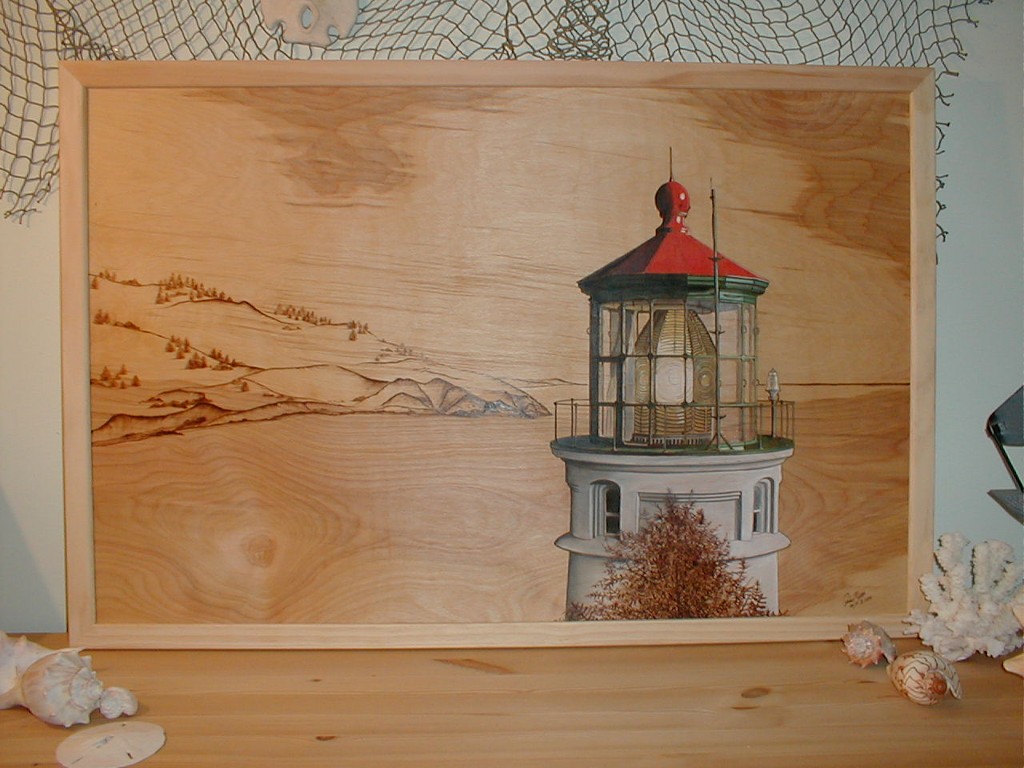 36X24" - "Heceta Head Light' - Sold - $1200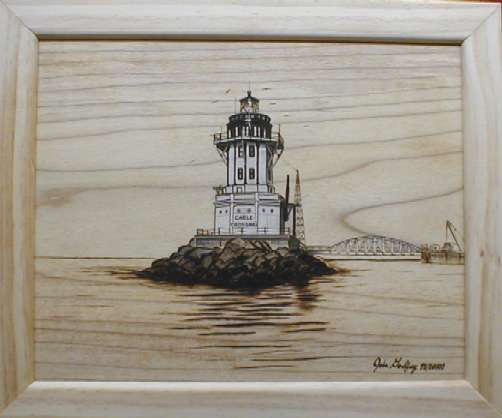 Angels Gate - San Pedro CA - 12X14" Sold
Northrop Grumman NP 2000 Test Flight - Pax River Naval Test Center (7x9") $65.00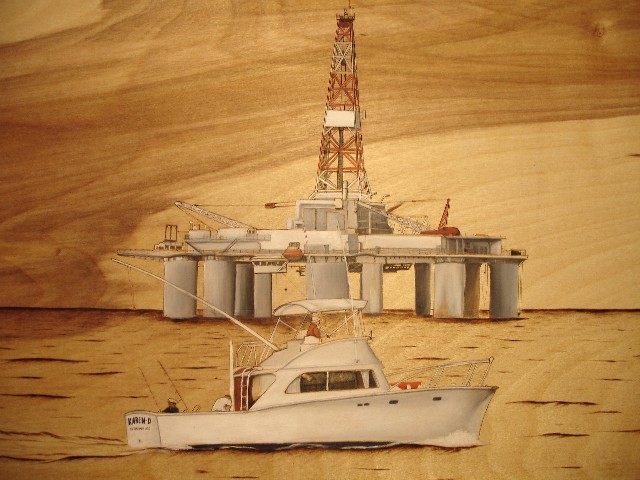 "Karen D"
16X20" on Birch - $280.00
---